Stand Out From The Crowd With Our Portable Display Solutions!
Call 833.206.4282 For A Complimentary Consultation Today.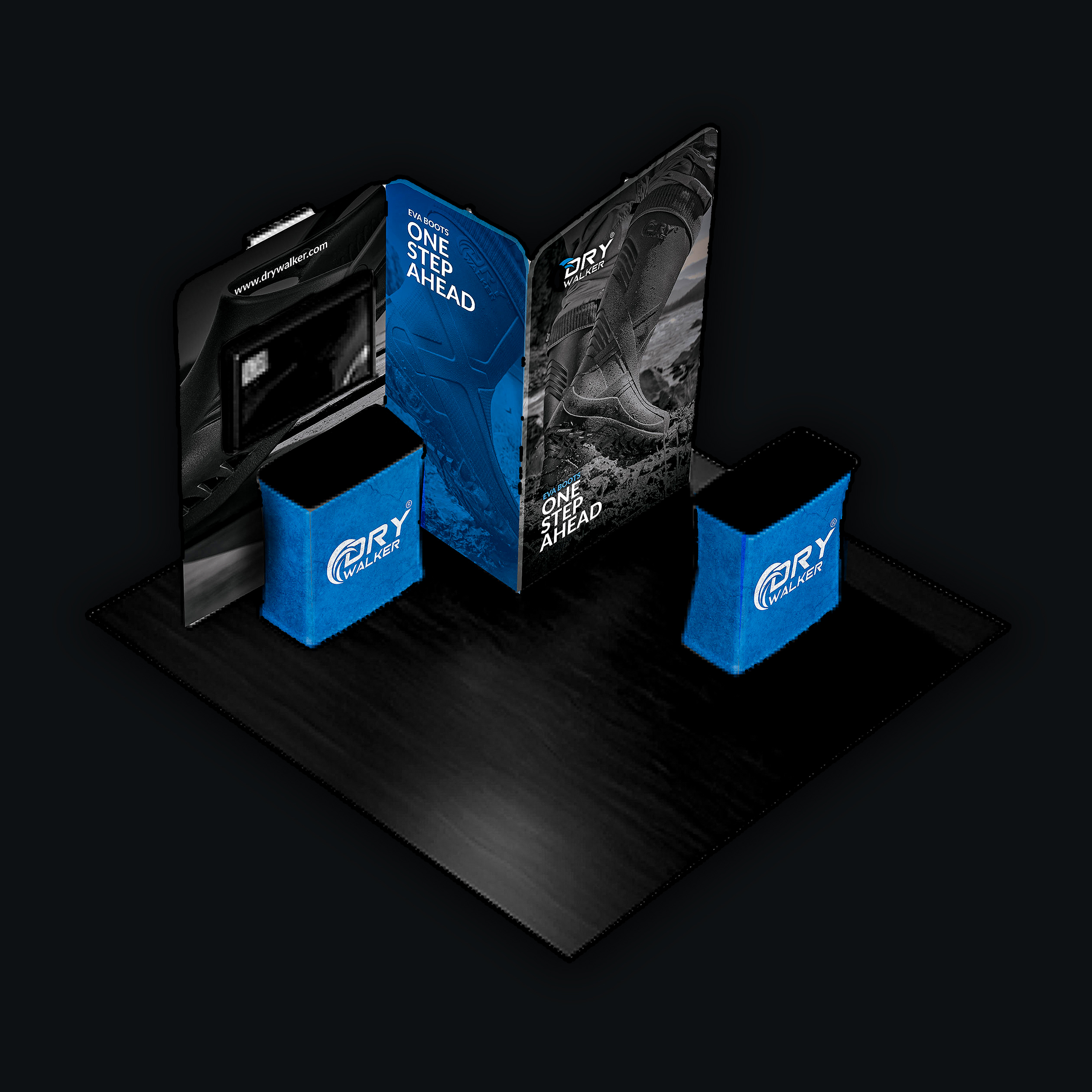 In today's fast-paced world, capturing attention and making a lasting impression is crucial for brands. At Local Exhibits, we understand the importance of this challenge.
Did You Know that exhibitors have just 3 seconds to captivate attendees before they move on to the next booth?
That's why our trade show experts have curated an awesome collection of innovative pop-up displays, meticulously designed to elevate your brand presence to new heights.
Discover Which Portable Display Is Right For You HERE!
Flexible & Portable
Effortless Mobility For Your Brand
At Local Exhibits, we understand the significance of convenience, especially when it comes to high stress situations. That's why our pop-up displays are meticulously designed to prioritize effortless mobility. Crafted from lightweight materials and featuring user-friendly systems, our displays enable you to transport and set up your exhibit effortlessly at any venue.
Whether you're participating in trade shows, exhibitions, retail spaces, markets, or any other event you can think of, Local Exhibit's pop-up displays guarantee that your brand remains dynamic.
Budget-Friendly Solutions
High Impact Design
We believe that impactful brand exposure should not come at a high cost. This is why Local Exhibits offers cost-effective solutions that don't compromise on quality. Our team of in-house graphic designers are driven by their passion for creating graphics that seamlessly showcase your brand narrative. We take pride in our ability to craft high-impact designs that captivate your target audience.
We recognize the value of marketing, and our displays allow you to showcase your brand in a visually stunning and memorable way, ensuring your message stands out among competitors, all while staying within your budget.
Custom Tailored Graphics
Engage Your Target Audience
At Local Exhibits, we recognize that engaging your target audience is key to a successful brand strategy. That's why we offer the option to add custom graphics on our pop-up displays. We collaborate closely with you to understand your brand's unique identity and objectives, allowing us to create visually stunning displays that resonate with your specific target audience.
From incorporating your logo and brand colors to crafting compelling visuals, our custom graphics ensure that your message resonates with your audience on a deeper level, driving engagement and building brand loyalty.
Contact

Local Exhibits

today for more information on purchase & custom rental booth design options for your upcoming show!