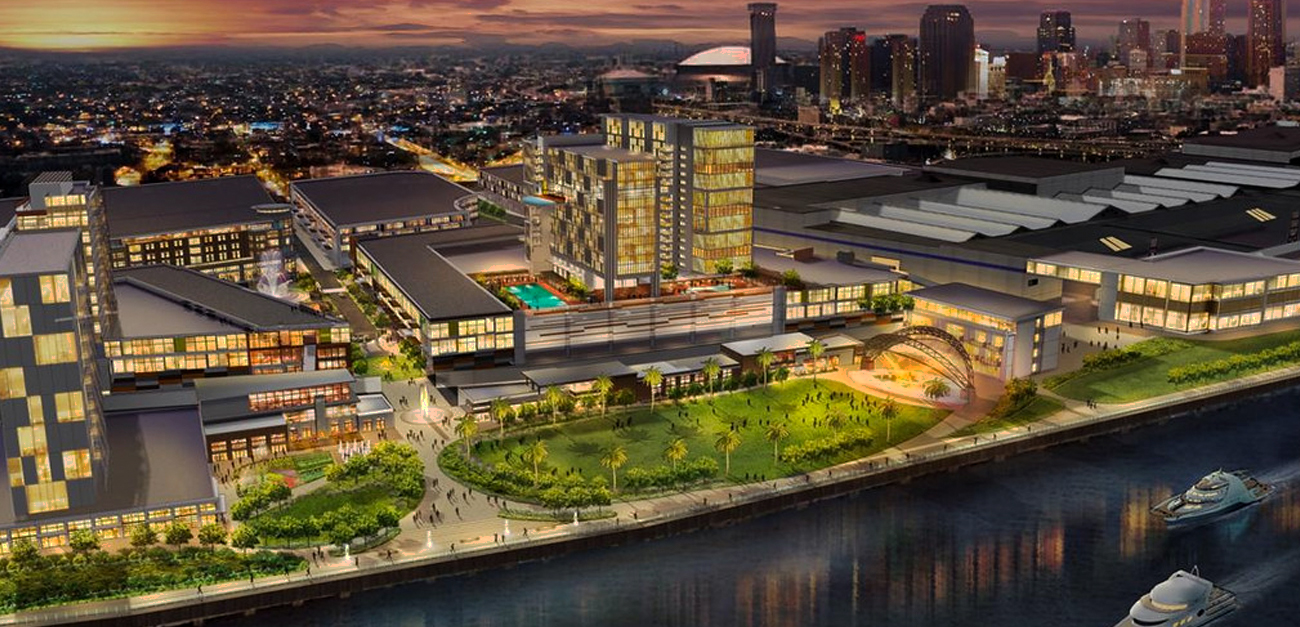 NEW ORLEANS TRADE SHOW BOOTHS
Do you have a trade show coming up soon in New Orleans? Here at Local Exhibits, we'll guide you through the process. Our expert trade show booth designers collaborate with exhibitors throughout Central Florida to create awesome custom exhibits. Elevate your brand's presence & leave a lasting impression at upcoming trade shows, conferences, or expos with our captivating custom booths & displays – available for rent or for purchase!
Award-Winning
Custom Trade Show Exhibits in New Orleans
While our headquarters are situated in Orlando, Local Exhibit's reach radiates nationwide, thanks to our expansive network of warehouses. This extensive coverage allows us to provide services to exhibitors throughout the nation.
Our team of trade show booth designers & builders creates unique display concepts; through innovative engineering, we ensure your brand stands out from the rest! 
The 3 Most Popular Options for Custom Trade Show Booths in New Orleans Include:
Double Deck Exhibits
Inline exhibits
Modular Exhibits
Double Deck Exhibits make a grand impression boasting a massive exhibit space away from the walls, especially when there are no height restrictions! Utilize this type of exhibit to maximize your booths' visibility by incorporating overhead banners, upper-level decks, & customized hanging graphics.
'WOW' booth visitors with a dynamic, custom-branded double deck exhibit & propel your brand to success with the unparalleled trade show concepts crafted by Local Exhibit's exceptional design team!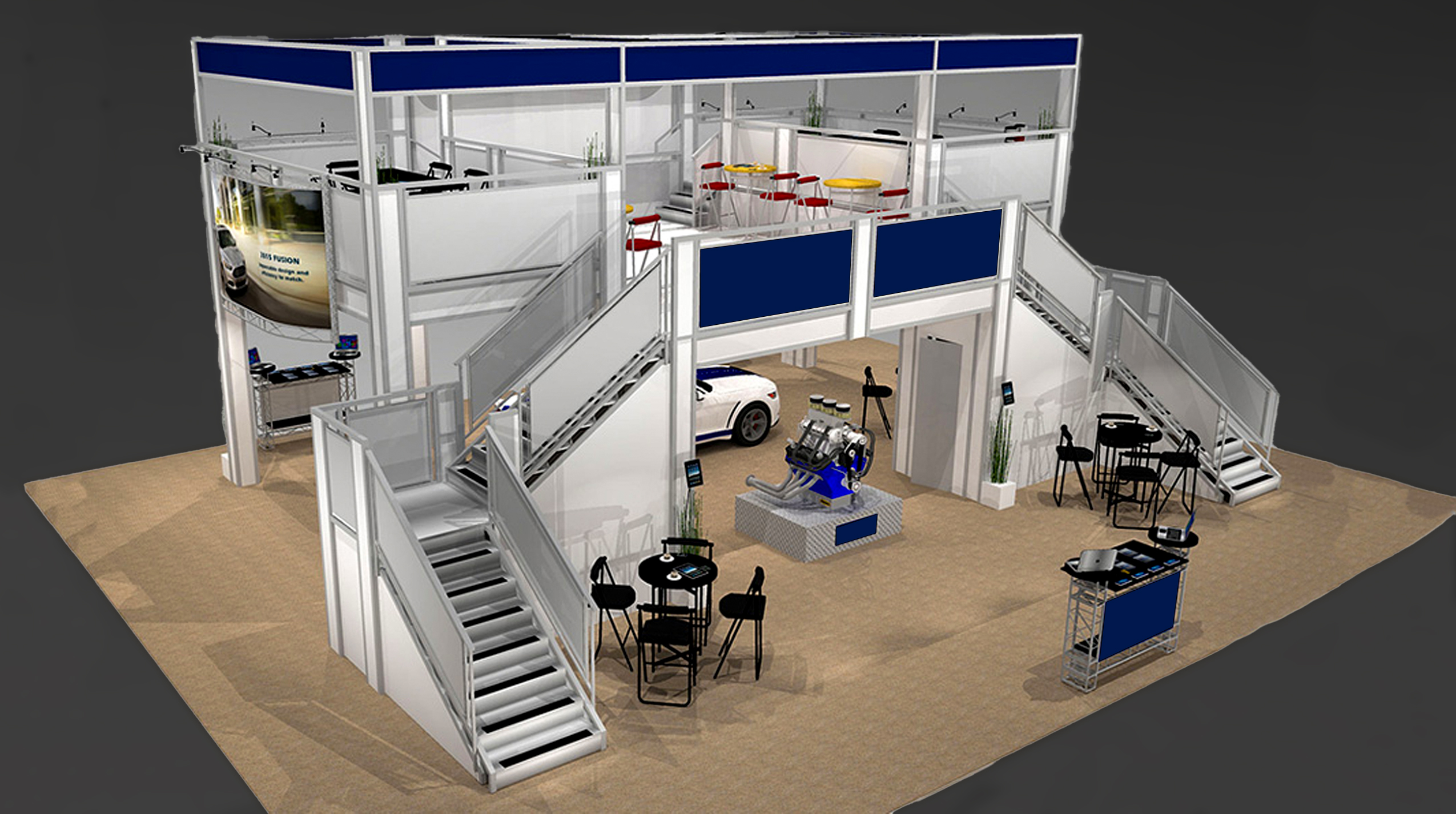 Inline trade show exhibits are simple, cost-effective displays that showcase your brand at any trade show. Typically, these booth spaces are placed in a straight line with neighboring exhibits on one or both sides. Choose an inline exhibit when you have size restrictions, like typical 10'x20′ or 10'x30′ spaces. These exhibits feature well-defined front & back sides, creating a structured flow for more-organized attendee foot traffic.
Due to the quick, easy, & straightforward structure of an inline exhibit, with our complimentary on-site show services, Local Exhibits' professional team can install & dismantle your booth in a flash, saving you valuable time!
As an experienced exhibit management company, Local Exhibits prides itself on being there for every aspect of your trade show journey – from start to finish. Our creatively strategic trade show booth designers collaborate with you to customize inline displays in a wide range of unique configurations to emphasize your brand's specific mission & goals.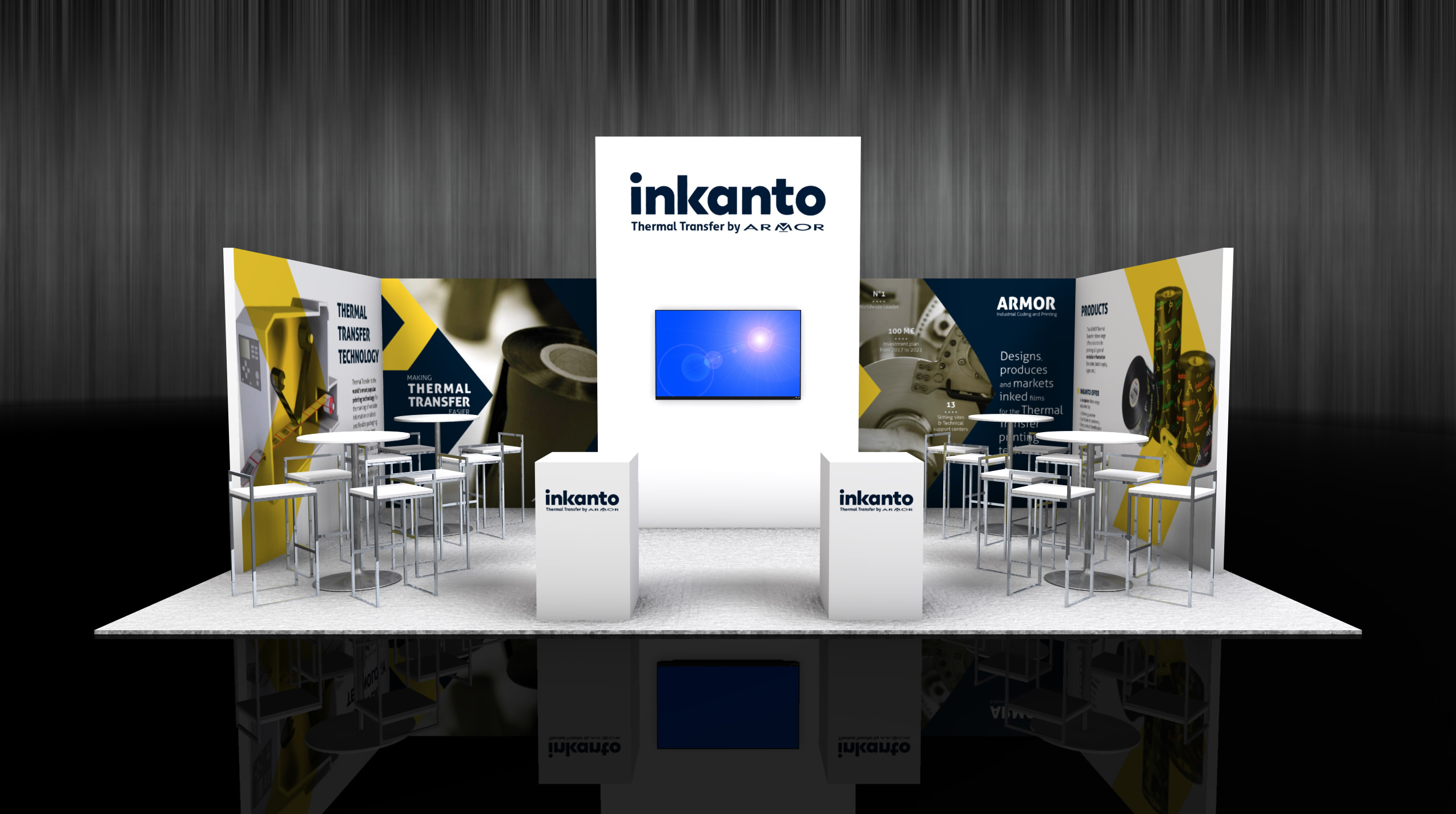 Make a big impact with this smaller branded display! Modular Exhibits are another ideal solution for smaller exhibit spaces – easy to transport, with reduced handling, speedy installation, rapid dismantling, & low shipping costs. With this versatile exhibit, you can feature your captivating large-format fabric and vinyl graphics. Elevate your display with the addition of a customized back-wall shelving unit or product display, among an array of other personalized selections that will truly make your booth, & your brand, stand out. The possibilities for customization are endless!
Modular exhibits offer exceptional value for any budget, delivering cost-effective solutions without compromising quality, or creativity. Local Exhibits offers endless possibilities – our goal is to configure the perfect layout to suit your unique needs.
Purchase Vs. Rent
Custom New Orleans Trade Show Booths & Displays
At Local Exhibits in New Orleans, we empower you with choices, offering collaboration on your booth design and the flexibility to decide whether to purchase or rent.
Your business can reduce exhibit costs by renting while still maintaining your brand's consistent image and messaging. Local Exhibit's rental exhibits incorporate custom arches, lightboxes, structural curves, as well as your brand's exact colors and graphics to make your exhibit rental uniquely yours. The trade show booth rental option allows you to minimize capital expenses & maximize your expo schedule. Additionally, modify your trade show booth from one show to the next to meet changing marketing targets & attendee expectations!
New Orleans
Trade Show & Event Services
We Help Coordinate & Manage Any Event, Encompassing:
Designing & Building Custom Exhibits & Event Structures
On-Site Project Management
Event Coordination Services
On-Site Labor
Installation & Dismantle
Selection & Screening Of Auxiliary Vendors
Largest New Orleans
Convention Center
The New Orleans Ernest N. Morial Convention Center is a premier event venue located in the heart of New Orleans, Louisiana. Spanning over 1.1 million square feet, it offers extensive space for conventions, trade shows, and conferences. The Ernest N. Morial Convention Center has hosted a wide range of high-profile events, including the annual New Orleans Jazz & Heritage Festival and the Essence Festival.
This convention center plays a significant role in the local economy, generating substantial economic impact for New Orleans. It attracts millions of visitors annually, contributing to job creation, tourism revenue, and business opportunities. The convention center is conveniently located near major transportation hubs, including the Louis Armstrong New Orleans International Airport, making it easily accessible for attendees from around the world.
Curious to know more? Click here to explore the other largest convention centers in the nation!
Why Choose Local Exhibits?
New Orleans Conferences, Expos, & Tradeshows
We Design Awesome, Eye-Catching Exhibit Rentals In New Orleans That Boost Foot Traffic & Generate High-Quality Leads For Your Business!
When it comes to your brand & financial investments, finding an experienced partner that you can trust is crucial. At Local Exhibits, we handle all aspects of your trade show with competence & integrity. Additionally, as an experienced service provider, we are equipped with the institutional knowledge to navigate potential obstacles & deliver exceptional results. We ensure to effectively represent your brand, attract attendees, & maximize the return on your investment in the trade show. Local Exhibits has earned trust & industry recognition through our solid track record of delivering awesome results as well as our unwavering commitment to client satisfaction.
When you have an upcoming trade show in New Orleans, collaborate with Local Exhibits! Our expert design team will customize your booth to ensure your exhibit is uniquely branded, in-line with your marketing messaging. We understand that trade shows are a special event, & not core to your daily functions, but this is what we do every day! Call us for support & guidance to make sure your next trade show in New Orleans is more successful than ever!
Keep Up With Our Latest Projects & Gain Valuable Insights With Our Dynamic Blogs By Following Local Exhibits Today!