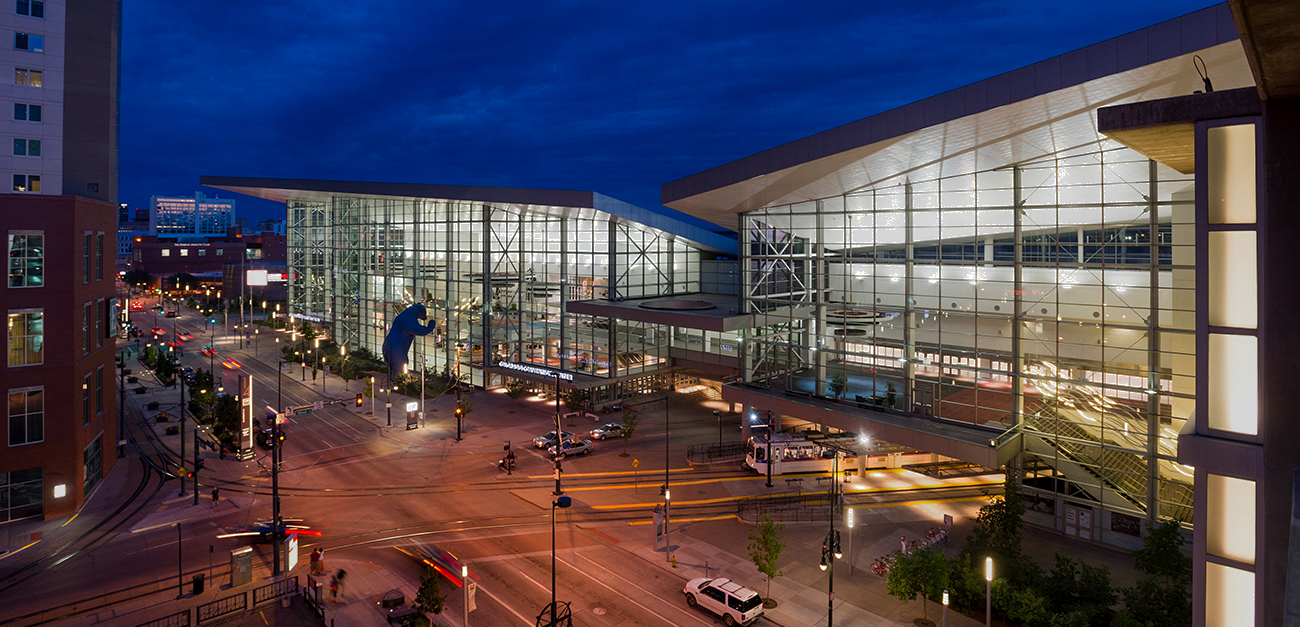 Denver, Colorado offers a multitude of features that allure both exhibitors & attendees, alike. First & foremost, the city is located centrally in the United States, making it more easily accessible for attendees from various regions. Additionally, Denver boasts a robust convention infrastructure, including the Colorado Convention Center, which offers cutting-edge facilities & ample exhibition space. Denver's diverse economy – with thriving industries such as technology, aerospace, & energy – attracts a wide range of trade shows in these sectors. We must not forget – Denver's stunning natural surroundings &vibrant cultural scene provide an enticing backdrop for attendees to explore & enjoy during their visit.
Award Winning
Trade Show Booths & Displays
Are you getting ready for an upcoming trade show in Denver? At Local Exhibits, we specialize in providing comprehensive support services & project management for exhibitors. Our team of expert exhibit booth designers collaborate closely with exhibitors throughout Colorado to design personalized displays & rental booths tailored to your specific brands' needs. Let us help you make a memorable impact at your upcoming trade show, conference, or expo!
Local Exhibits
Full-Service Exhibit Management Company

Denver
Trade Show & Event Services
We Help Coordinate & Manage Any Event, Encompassing:
Designing & Building Custom Exhibits & Event Structures
On-Site Project Management
Event Coordination Services
On-Site Labor
Installation & Dismantle
Selection & Screening Of Auxiliary Vendors
Why Choose Local Exhibits?
Denver Conferences, Expos, & Tradeshows
We Design Awesome, Eye-Catching Exhibit Rentals In Denver That Boost Foot Traffic & Generate High-Quality Leads For Your Business!
When it comes to your brand & financial investments, finding an experienced partner that you can trust is crucial. At Local Exhibits, we handle all aspects of your trade show with competence & integrity. Additionally, as an experienced service provider, we are equipped with the institutional knowledge to navigate potential obstacles & deliver exceptional results. We ensure to effectively represent your brand, attract attendees, & maximize the return on your investment in the trade show. Local Exhibits has earned trust & industry recognition through our solid track record of delivering awesome results as well as our unwavering commitment to client satisfaction.
When you have an upcoming trade show in Denver, collaborate with Local Exhibits! Our expert design team will customize your booth to ensure your exhibit is uniquely branded, in-line with your marketing messaging. We understand that trade shows are a special event, & not core to your daily functions, but this is what we do every day! Call us for support & guidance to make sure your next trade show in Denver is more successful than ever!
Keep Up With Our Latest Projects & Gain Valuable Insights With Our Dynamic Blogs By Following Local Exhibits Today!